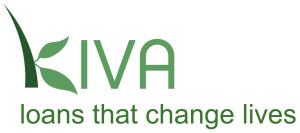 Hi …. If you are finding yourself on this page, then you are in receipt of my request for my "2015 Holidays Kiva Drive". More importantly, it means we have a common sense of appreciation of our good fortune and we share a desire to give back to those less fortunate. I am infinitely lucky and really privileged to share this joy with you, and I hope to continue this tradition with your support for years to come.
This holidays again I am going to continue my tradition of giving through Kiva. My plan this holiday season is to raise atleast 51 Kiva loans (of $25 each) between 18th December 2014 and  31st January 2016. I will match every loan raised through this drive with a loan of my own – so in essence, I am looking to raise 51 loans from friends and family (1 each, but more the merrier) and I will give out 102 loans over the next 45 days. This will be over and above my regular giving, where I give back all the monies received from existing loans.  And yes, I will make sure, that your loans are disbursed according to your preferences that are captured through the form below.
Why Kiva: Because Kiva rocks … and for them to have taken the time, and put in the effort, to build a platform that allows us to make a difference with $25 investments (and that too as loans that are recoverable) calls for special love and loyalty. For me personally, it is a window into the issues that we rarely see in our day to day life (bless the life of our first world existence) and a great tool to do something about it in our own little way ($25 at a time).
Through the form below, you can send me your contributions (every USD $25 contribution constitutes a loan) using paypal. You do not need to have a paypal account, and you can use your credit card directly to send the monies to me. If you have any issuess, then please feel free to contact me at manu (at) oakcomputing (dot) com and/or 613-eight six six-8186.
A very Happy Holidays to you and yours 🙂